SUPERORGANISM, WORLD WIDE POP
Patch Design, 2022
The band Superorganism and lead singer Orono Noguchi were after a collection of 5 individual embroidered NASA-style patches to be worn on stage throughout their upcoming 2022 'World Wide Pop' album tour.

︎Process - I first traced Orono's paintings into Adobe Illustrator. I then imagined outer-space scenes inspired by the animals' poses and put them to life using vector shapes. Elements such as the sun on Soul's patch are taken from the album artwork.



🎨 Original Paintings by Orono Noguchi
🐋 Generic Superorganism patches by Orono Noguchi
📷 Live Photography by @nat_ourourke_art & @jtph0t0s
THE EARTH AS YOUR CO-WRITER
Social Assets, 2023
'The Earth as Your Co-writer' is a new initiative by EarthPercent, Brian Eno's environmental charity, that has songwriters credit 'The Earth' on future compositions and donate 1% or more of the royalties. This raises funds that can be re-directed towards tackling the climate emergency.

︎Process - EarthPercent provided logo assets, brand colours and fonts to use alongside new visual elements. Custom, handwritten script type eludes to a songwriter scribbling down lyrics, contrasting the brand's bold typeface. A subtle glow adds a dream-like quality to the assets hinting at stardom, whilst paper textures add to the scrapbook look.




SPINNUP, FAREWELL TOUR T-SHIRT
Merchandise, 2022
Spinnup, a digital music distribution service owned by Universal Music Group, has closed down Dec '22. The idea was to design a t-shirt as a gift for the employees that mimics a band's Farewell Tour shirt inspired by 70's psychedelia and illustration.

︎Process - I was provided with logo assets, including 10 distorted logos for the type lock-up, a company typeface for the dates and an accent colour. Illustration by me.




︎Logo assets provided by Spinnup (Universal Music Group)

KIND LIFE MOVEMENT
Expo Branding, 2022
Kind Life Movement were hosting an wellness event aimed at spiritual folk looking to better their emotional well-being and build stronger relationships. Assets include an A5 bi-fold brochure with fold-out poster.

︎Process - I created pastel gradient bubbles that resemble the human form, shapes and curves, on Illustrator. The bubbles warp, squeeze and float around a structured layout.





👩‍🎨 (student project)
MERLIN NETWORK
Social Assets, 2022
Merlin Network is the leading global digital music licensing partner for independents. The task was to create a typography-led banner artwork using Merlin's new tagline 'Go Direct through Merlin'. I achieved this heavily stylized neon effect using Photoshop layer styles.

︎Process -The idea behind the artist photo social media templates is centred around a number of custom 'Glitches', created to displace information (images/ text) on any given design, hinting at Merlin's deep connections in tech and focus on digital over analog.





︎Artist Photography provided by Merlin Network
EVENT POSTERS, MISC.
Digital Flyers, 2021-2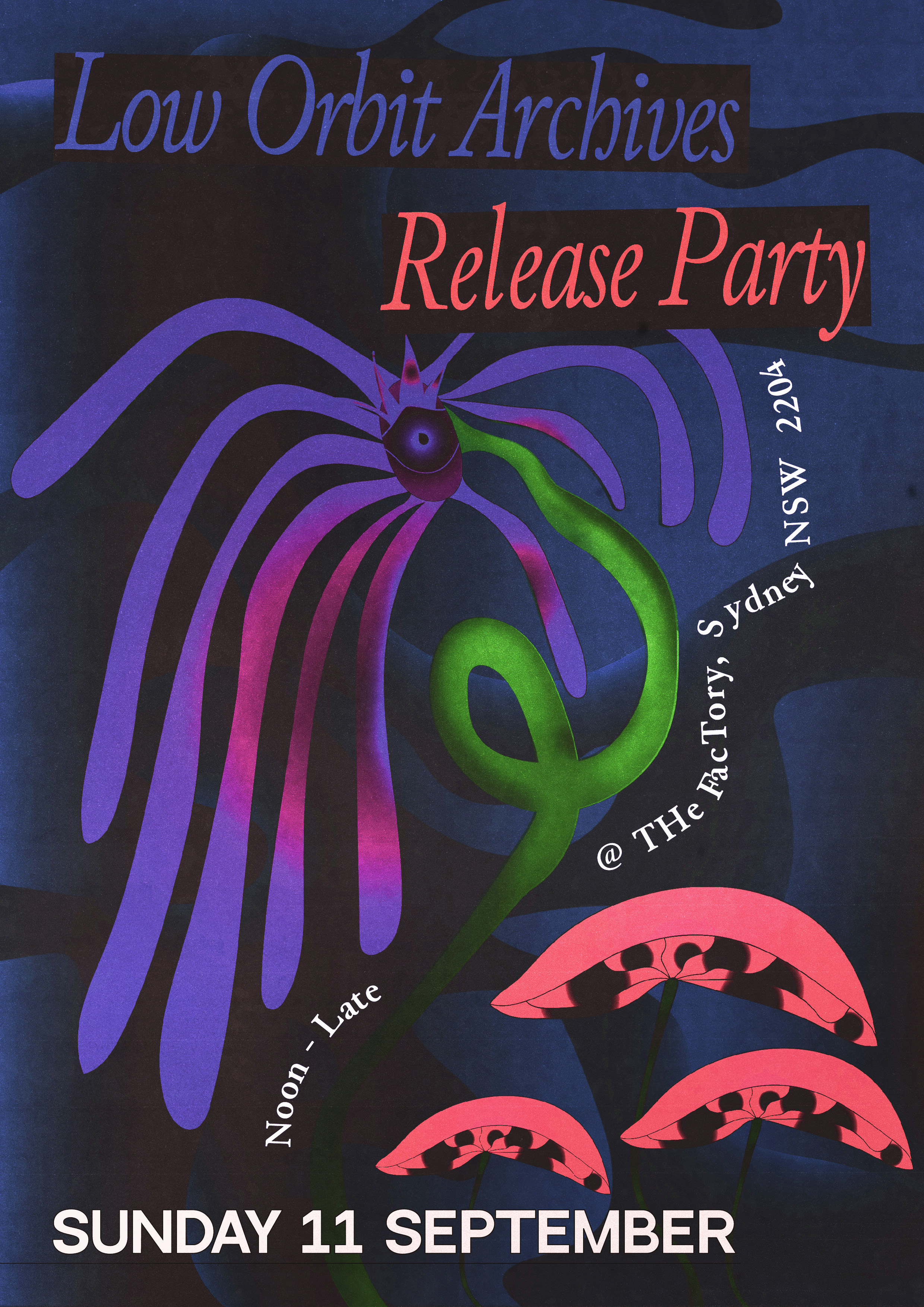 A selection of digital gig invites & event posters, completed whilst working freelance, in-house, and for student work & experiments.
︎All artist photos provided by artist management

RAGUWAVY RADIO, PRIYA RAGU
Logo/Mic Flag, 2022
Mic Flag sticker design for conceptual radio station "RAGUWAVY RADIO". Working closely with Head of Marketing to produce an on-brand spin-off logo for use on Priya Ragu socials.

︎Process - Creating a logo that gave a nostalgic 90's gaming feel and fit well within Priya's current branding, taking inspiration from her own logo for the shape and feel of this spin-off brand.




︎All artist photos provided by artist management